Please click here to download photos for this media release
Get ready: Jewellery & Gem ASIA
Hong Kong back in action next month
Over 30 pavilions returning to region's biggest mid-year
B2B jewellery sourcing destination
HONG KONG, 16 May 2023 – Hong Kong is abuzz with excitement as it prepares to host Asia's largest mid-year B2B fine jewellery destination for the first time in three years, with buyers from around the world eager to explore the impressive exhibits and product innovations that will be on offer at the fair next month, show organiser Informa Markets Jewellery announced today.
Taking place from 22 to 25 June at the Hong Kong Convention and Exhibition Centre (HKCEC), Jewellery & Gem ASIA Hong Kong (JGA) is making a comeback this year with a format that closely mirrors the fair's original version. More than 30 pavilions, including JGA's signature sections, are rejoining the show's 2023 roster.
The upcoming fair is expected to welcome over 1,500 exhibitors from more than 30 countries and regions, including leading finished jewellery, gemstone and technology solutions providers. Buyer registration is pacing ahead and is expected to continue to grow in the lead-up to the event.
"It's been a long time coming, but the wait is finally over. The year 2023 marks the return of global in-person events in Hong Kong, and we couldn't be more excited to deliver JGA – the biggest mid-year jewellery show in Asia," said David Bondi, Senior Vice President of Informa Markets in Asia. "Despite the challenges of the last three years, our community's passion for our industry has never waned. This event is our chance to reconnect with that passion and with each other. Join us next month as we come together to celebrate our industry and all that makes it special."
The fair will feature the highly anticipated return of its iconic pavilions: the Fine Design and Fine Gem Pavilions (FDP/FGP), CORE and product category-specific sections that have long been among the show's most popular mainstays.
"The Fine Design and Fine Gem Pavilions embody true luxury. Nearly every exhibit in these pavilions is rare, precious and masterfully crafted," said Celine Lau, Director of Jewellery Fairs at Informa Markets Jewellery.
"Further adding glitter and colour to JGA are our anchor pavilions including CORE, which celebrates Hong Kong's strengths in jewellery craftsmanship and design; our Fine Jewellery, Diamond, Coloured Gemstone and Pearl zones, and trade association-led and product category-specific sections that professional buyers cannot get enough of. With so much to discover and experience, JGA is poised to be a standout event in the industry this year."
Additionally, a programme of seminars and panel discussions will take place in Hall 1C of the show, including sessions on "Looking Ahead: What's Next For The Jewellery Industry" and "The Future Of Jewellery: Next Generation Of Industry Leaders" on 22 and 23 June, respectively. Confirmed speakers include Lawrence Ma, Founding President and Chairman of the Diamond Federation of Hong Kong, China (DFHK); Noy Elram, Managing Director of Sarine Asia Pacific; Victor Yiu, Director of ZURI Jewellery, and Devansh Shah, Partner at Venus Jewel. Additional panellists will be confirmed soon.
Lawrence Ma

Founding President and Chairman of the Diamond Federation of Hong Kong, China (DFHK)
Noy Elram

Managing Director of Sarine Asia Pacific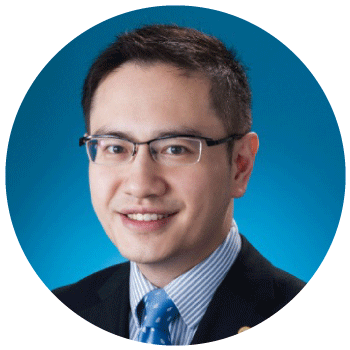 Victor Yiu
Director of ZURI Jewellery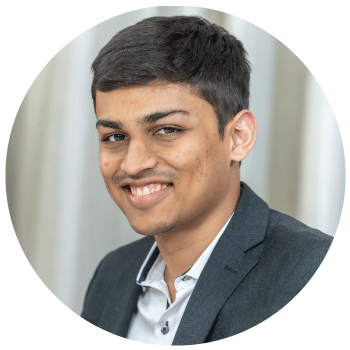 Devansh Shah
Partner at Venus Jewel
Fine Design Pavilion and Fine Gem Pavilion
Of JGA's many unique attractions, FDP and FGP perhaps most eloquently embody the endless possibilities of precious raw materials and what they can become – works of wearable art, timeless mementos and treasures that can be passed on from generation to generation.
Located in Hall 3 of the show, these pavilions will bring together more than 40 of the world's best in the jewellery world who are working hard behind the scenes to bring buyers the finest pieces from their collections.
Here's a glimpse of the gems and jewels that visitors need to see up close and in person at JGA.
Michael Youssoufian

Pink sapphire flower brooch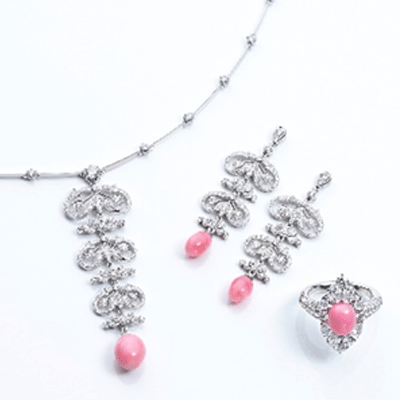 Kashikey
Conch pearl and diamond jewellery set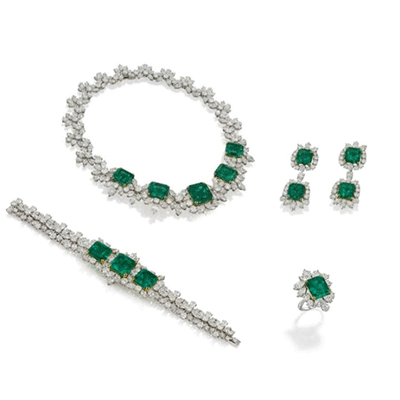 Joseph Gad
Emerald and diamond parure
Luxury jewellers Michael Youssoufian, Joseph Gad and Kashikey's genuine love for the art of jewellery-making is evident in their newest collections, which elevate jewellery to an art form.
The latest offerings of Michael Youssoufian are designed for a new generation of ambitious trendsetters – risk-takers in pursuit of elegance and beauty. The company's eye-catching pieces include a flower brooch, featuring eight petals pavé-set with pink sapphires. The flawless and perfectly smooth surface of each petal showcases the exceptional quality of the setting.
Kashikey, which has earned a well-deserved reputation as Japan's leading jeweller within the conch pearl product category, is bringing an incredible selection of conch pearl and diamond parures, including necklaces and earrings with antique-style diamond garlands. Equally impressive are its understated diamond and conch pearl rings, which emphasise the power of simplicity. The clean design accentuates the natural beauty of the gems, highlighting their delicate colours, as well as the flame-like patterns on their surface.
Joseph Gad is all set to unveil Colombian emerald necklaces, bracelets, rings and brooches. The diamond-encrusted setting contrasts beautifully with the centre stones, making the vibrant green of the emeralds stand out more.
House of Gems

15-carat+ magnificent yellow diamonds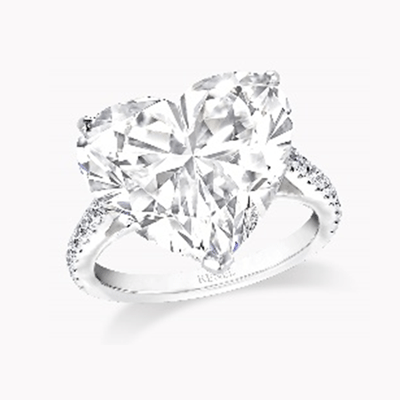 Renée Jewellers
Heart-shaped diamond ring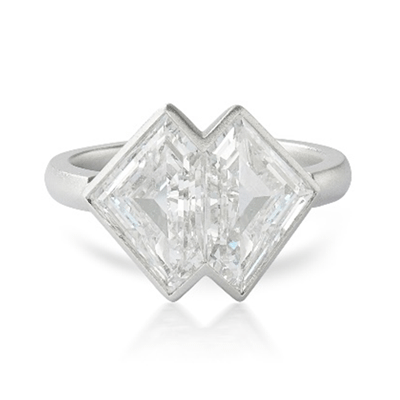 Thomas Faerber
Contemporary platinum shield step-cut diamond ring designed by VA X F•LAB for the Faerber Collection
House of Gems is launching several treasures at JGA and among those is its collection of magnificent yellow diamonds of about 15-carat+ each. Radiant like the golden rays of the morning sun, the gems are ideal centre stones for important pieces. The company said it has procured and polished rare stones with GIA Monographs, Gübelin Gem Profiles and SSEF Jewel Book Awards.
Also introducing its wide range of classic diamond jewellery is Renée Jewellers. Effortlessly elegant, the pieces defy trends, such as its tennis bracelet with fancy-shaped diamonds, rings set with heart-shaped or marquise diamonds and red carpet-worthy multi-layer diamond necklaces. Renée Jewellers chooses the designs that these diamonds and gemstones will adorn, and inspects every single piece that will carry the name "Renée" collection.
Thomas Faerber SA is presenting rare gemstones, natural pearls and exceptional antique and historical jewellery, dating from antiquity to the present day. Some of the notable pieces from the Faerber Collection are its contemporary diamond rings and antique necklaces, brooches, bangles and rings set with coloured gemstones, pearls and diamonds to name a few.
P.N. Gems

Unheated Mogok 'Pigeon's blood' ruby earrings with diamonds
Sukhadia Stones

A pair of rubies and a trillion-shaped sapphire cabochon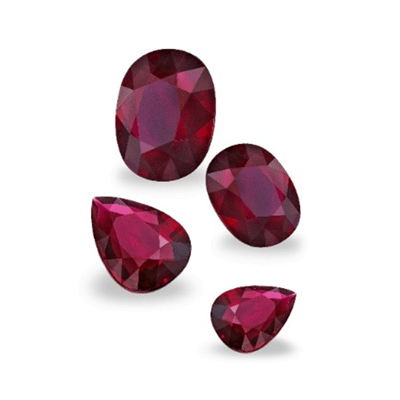 Gems Trading
Unheated Mozambique rubies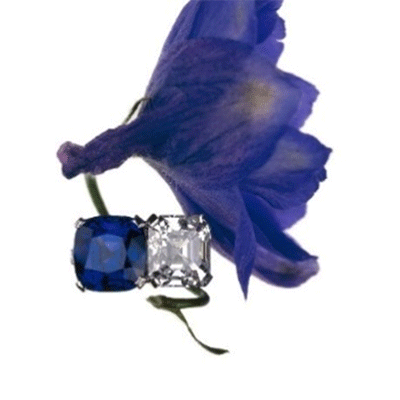 Thomas Faerber
'Toi & Moi' diamond and sapphire ring from the Faerber Collection © Katharina Faerber
To jewellery connoisseurs, nothing compares to the colour and power of a ruby. Often referred to as the "King of Gemstones," the ruby is highly desired for its deep red colour, which is associated with passion, life and love. Its corundum twin, the sapphire, is equally popular. Often associated with nobility and royalty, this gemstone stands for the "ultimate blue" in the jewellery world, despite the fact that it comes in a rainbow of colours.
Because of their beauty and rarity, rubies and sapphires are among the most coveted of all gems at international auctions and at global trade shows like JGA.
P.N. Gems is unveiling an exciting collection that stars unheated Burmese rubies and sapphires. With locations in Bangkok, Thailand; Mogok, Myanmar, and Chengdu, China, the company is recognised for its expertise in the field of rubies, particularly for stones originating from Myanmar. In fact, one of its prized items – a 5-carat unheated Burmese ruby with "Pigeon's blood" colour – was the winner of "The World's Most Beautiful Ruby" contest held in conjunction with the World Ruby Forum in Bangkok in 2017.
Sukhadia Stones, a name synonymous with rubies and sapphires, is offering a unique selection of loose gems and other classic favourites. Their showcase will feature single stones, matched pairs, layouts and parcels in both the unheated and heated categories. With an expansive range of qualities and prices to choose from, buyers are sure to find the perfect gemstone to suit their needs.
As a leading coloured gemstone, diamond and jewellery company, Gems Trading boasts an impressive range of products. Its collection includes a diverse array of gemstones, including unheated rubies from Mozambique, emeralds from Colombia and Zambia, sapphires and more, either as loose goods or set in timeless designs.
Paying homage to the beauty of rare gems, Thomas Faerber SA is likewise unveiling its "Toi & Moi" diamond and sapphire ring, an antique sapphire and diamond bangle, and a contemporary sugarloaf sapphire and diamond ring designed by VA X F•LAB, among others.
EMCO Gem

Fine Colombian emeralds
Gems Trading

Zambian emeralds (oil types)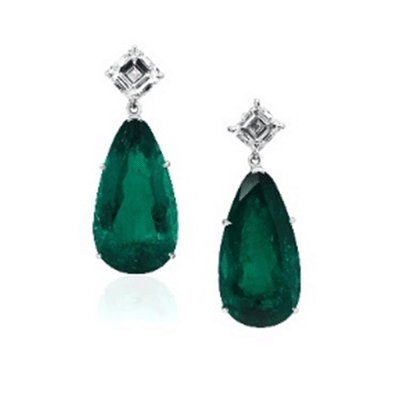 Joseph Gad
Emerald drop earrings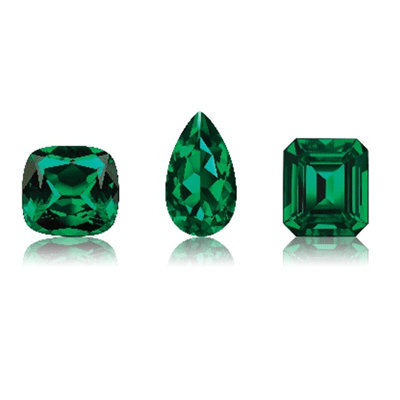 4G's Trading
Fine Colombian emeralds
A gemstone that has inspired legends and myths, the emerald possesses a vibrancy and allure all its own.
Symbolising life, prosperity and fresh beginnings, this beloved gemstone has consistently found its way to extraordinary and royal high jewellery collections. Buyers looking for fine specimens of the world's most popular green gem will have their fill at JGA, starting off with curated collections of EMCO Gem, a global company that specialises in the buying, selling and cutting of the finest emeralds from Colombia; exceptional premium emeralds from 4G's Trading, one of New York's primary providers of these superior gems, and many more.
Unique Brilliant

Rare 'cat's eye alexandrite' from Ceylon (Sri Lanka) of 100.07 carats
Zals

A 6.05-carat colour-change alexandrite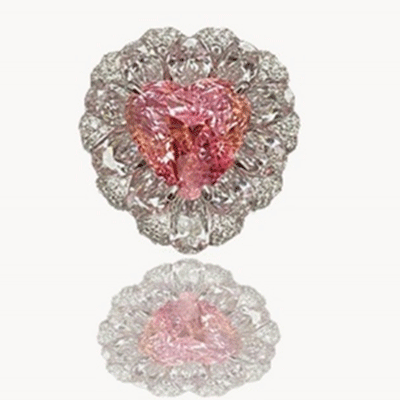 Unique Brilliant
Ring with a 15.36-carat heart-shaped padparadscha sapphire surrounded by diamonds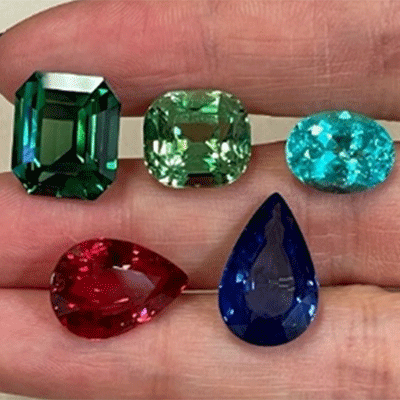 House of Gems
An array of exceptional coloured gemstones
Buyers looking for gemstones that speak to them and their clients will find an extensive selection of the most beautiful treasures known to man, from the "Big Three" – ruby, sapphire and emerald – to prized beauties such as "cat's eye" and colour-change alexandrites, tourmalines, Imperial topazes and spinels to name a few. Among the exceptional showcases are Unique Brilliant's alexandrite that displays a very sharp and straight cat's eye effect with excellent colour change, making it a one-of-a-kind piece, and a 15.36-carat heart-shaped padparadscha sapphire set in a ring.
Zals is offering a 6.05-carat colour-change alexandrite, alongside its broad array of Paraibas, Kashmir sapphires, demantoids and spinels. House of Gems is also presenting a fine selection of coloured gems, together with its fancy colour diamond collection.
About Informa Markets Jewellery
Informa Markets creates platforms for industries and specialist markets to trade, innovate and grow. Our global jewellery vertical, Informa Markets Jewellery, offers in-person and web-based sourcing experiences, digital solutions and dedicated B2B platforms that bring international buyers and quality sellers together in the fine jewellery, gemstone, and fashion jewellery and accessories markets.
Our resources, industry experience, influence and focus as a partner are enhanced by our global jewellery portfolio consisting of fairs and events in key cities; a powerful digital platform – JewelleryNet; a dedicated Jewellery Media team, led by flagship publication, JNA; an education-based programme – Jewellery & Gem Knowledge Community, and the industry's most prestigious awards programmes – Jewellery World Awards (JWA) and its regional edition, JWA Dubai. Visit our website for more information.
For media enquiries, please contact:
Copyright © 2023. All rights reserved.
Informa Markets, a trading division of Informa PLC